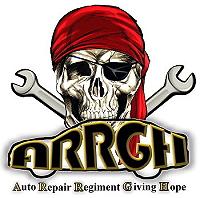 Sometimes your normal auto mechanic is unavailable to repair your vehicle. The reasons for this can be, too busy. out of town, you're out of town, and so on. At Astral Auto Repairs, we do realize that is is a concern amoungst many customers, especially if they are traveling and their vehicle becomes disabled. So what we have done is assemble a power group of Do-It-Yourselfers (D.I.Y) from across the country willing to perform automotive repairs at a fraction of the cost of many auto repair shops and dealerships.
Introducing A.R.R.G.H. (Auto Repair Regiment Giving Hope), a design that was formulated from the super travel company Uber, where instead of becoming victim to high taxi prices, you get to call for a ride from one company, from anywhere in the country, for a fraction of the cost of a cab. This is the foundation ARRGH has been built on.
No matter where you are in the country, just enter in the zip code of the area you are located, and instantly you will have access to all DIY mechanics who will repair your vehicle, and majority of the times, right on the spot. But, the benefits do not stop there! As a member of ARRGH, you will have access to thousands of other mechanics in case you need help repairing a customer's vehicle, or even your own.
So be sure to learn more about this unpresidented service, download the app, and be sure to register on our new and exciting website by clicking the image below.