Astral Auto Repairs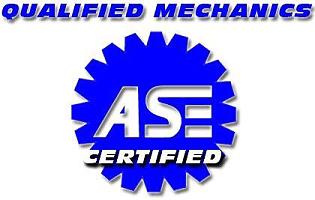 Astral Auto Repairs is a unique automotive repair business that brings the repair shop right to your front door! From simple oil changes to complete engine removal and installation, Astral Auto Repairs has the ability to cover it all! Our technicians are ASE certified in all automotive repairs and all vehicles which include Foreign, Domestic, Asian, and European!
Astral Auto Repairs not only covers the basics of all automotive repairs, we also specialize in COMPLETE check engine light and computer diagnostics! Our technicians are armed with the latest diagnostic equipment available on the market so your vehicle is repaired the right way without all the guess work! Our Mobile Repair Shop covers a 15 mile radius from our place of business. Please call if you are not sure if you reside within the 15 miles.
So STOP being ripped off by these so called mechanics who you also know them by shade tree mechanic, back yard mechanic, or the famous jack leg mechanic! Make an appointment online or by phone, and have an Astral Auto Repairs technician start servicing your car the way it should be... THE RIGHT WAY!
If We Can't Repair It, NOBODY CAN!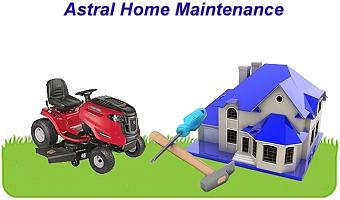 Sometimes those simple chores around the house can quickly add up if not tended to on a strict schedule. You know, like cutting the grass, installing a fence, painting, cleaning gutters, and so on, and so on. Well Astral has got you covered so there is no need to worry any longer. Our Home Maintenance department was designed to give you the freedom of enjoying your home and yard while we take care of the maintenance at a cost that NOBODY can compete with.
We are the only home maintenance team that offers cutting your yard for only $30 for ANY yard up to 7500 SQUARE FEET, and that's only a fraction of our cost saving services provided to you.
Just a few services we provide for you:
grass cutting, yard cleanups - leaves raked - hedges, curbs, driveways, and walkways trimmed - decks repaired and installed - painting - staining - wooden fences repaired and installed - gutters cleaned and installed - faucets replaced - screen and security doors installed - floors repaired - hot water heaters installed - power washing - and so much more!